Order Soothin Infusion
Soothin' Infusion Tea line
Each package of Soothin' Infusion contains 4 large teabags that make 1 quart of tea each. The teabags can be reused for a second lighter brewing. Don't worry – although the tea comes in large teabags and is meant for making iced tea, you can also serve it hot.
If you like unsweetened tea, then give the Original version a try. If you always go for sweet tea, then try the Sweet version which is lightly sweetened with stevia leaf, but without the negative side effects of sugar or corn syrup. If you like both sweetened and unsweetened tea, then give both kinds a try. I have included shipping options below that allow you to order in a number of ways.
Soothin' Infusion Herbal Iced Tea (Original)
Soothin' Infusion Herbal Iced Tea (Sweetened)
*Please Contact Us if you're encountering shipping price errors or if there are ordering options that aren't specific enough for you from the above options
---
Soothin' Infusion Tea available at: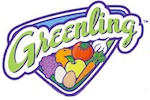 In Austin, TX:
Whole Foods – 6th and Lamar
Peoples Pharmacy-South Lamar
Peoples Pharmacy – Westlake
Greenling Organic Delivery Service
In Dallas, TX:
Green living store off of Abrahms
Howard Garret – The Dirt Doctor
In New Mexico:
Moses Kountry Health Food Store
---
---
Wholesale or case quantity orders?
Are you interested in selling Soothin' Infusion in your retail store?
If so, please call or email us for more details.
Phone Toll Free: 1-800-250-4718
Email: info@soothininfusion.com
Customer Service:
To comment or ask questions
about Soothin' Infusion,
please call 1-800-250-4718